We have a variety of infusion sets to meet the individual needs of your patients. In deciding which is most appropriate, the chosen infusion set should be based on the patient's lifestyle, age, body build and clinical recommendations.
For example, because the Quick-Set™ device is easy to insert and disconnect in hard-to-reach areas, it's a great choice for children and adults of average-to-large build. On the other hand, the MiniMed® Sure-T™ is particularly suitable for infants and children, pregnant women or people allergic to Teflon®.
Work with your patients to decide on the most appropriate infusion set for them.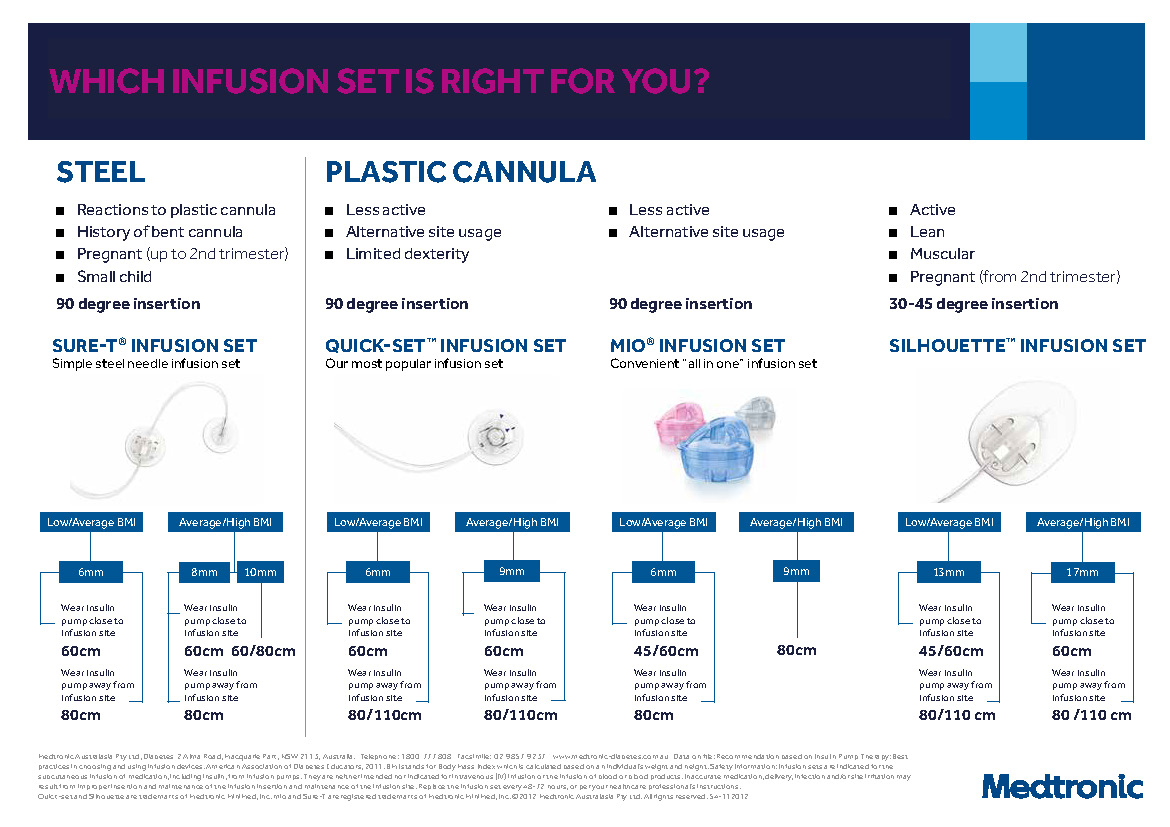 Quick-Set™
A 90° soft cannula infusion set that combines ease-of-use with maximum comfort.
Step-by-step instruction manual    Download pdf
Silhouette®
A variable angle, soft cannula infusion set, ideal for patients who are lean or live an active lifestyle. The Silhouette infusion set offers comfort and flexibility by allowing you to choose your insertion angle (30⁰-45⁰).
Step-by-step instruction manual    Download pdf
Sure-T™
A steel needle infusion set with an additional adhesive pad to provide extra security against kinks in the cannula . This set is intended for insulin pump users who prefer using a very fine 29g needle to infuse their insulin rather than a cannula.
Step-by-step instruction manual    Download pdf
Mio®
This all-in-one design combines the infusion set and insertion device in one unit and is available in a variety of colours.
Step-by-step instruction manual    Download pdf